I'm back in Antarctica again this season working for the British Antarctic Survey out of the Halley VI Research Station. The journey to get here was a long one due to poor weather. I left the UK on the 15th of November for South Africa. Onward travel to Antarctica was through ALCI; a Russian logistics organisation, who operate an Illyushin aircraft between Cape Town and Dronning Maud Land. Early season weather in Antarctica is often a bit fickle but this year has been particularly bad, resulting in a week in Cape Town – there are definitely worse places to be stuck on the way to work!
We finally got a weather window to make the 6 hour flight to Antarctica and flew into the Russian research station Novo. Once again unfavourable weather halted our progress and we ended up spending a week at Novo before continuing the journey to Halley. During this time I got the opportunity to see around the Russian base. The scientists and support staff that I met were very welcoming and after a long and isolated winter seemed to be glad to see some new faces.
Novo to Halley is about 5 hours with a stop mid-way at the German Research Station Neumayer to re-fuel the DC-6 Basler aircraft.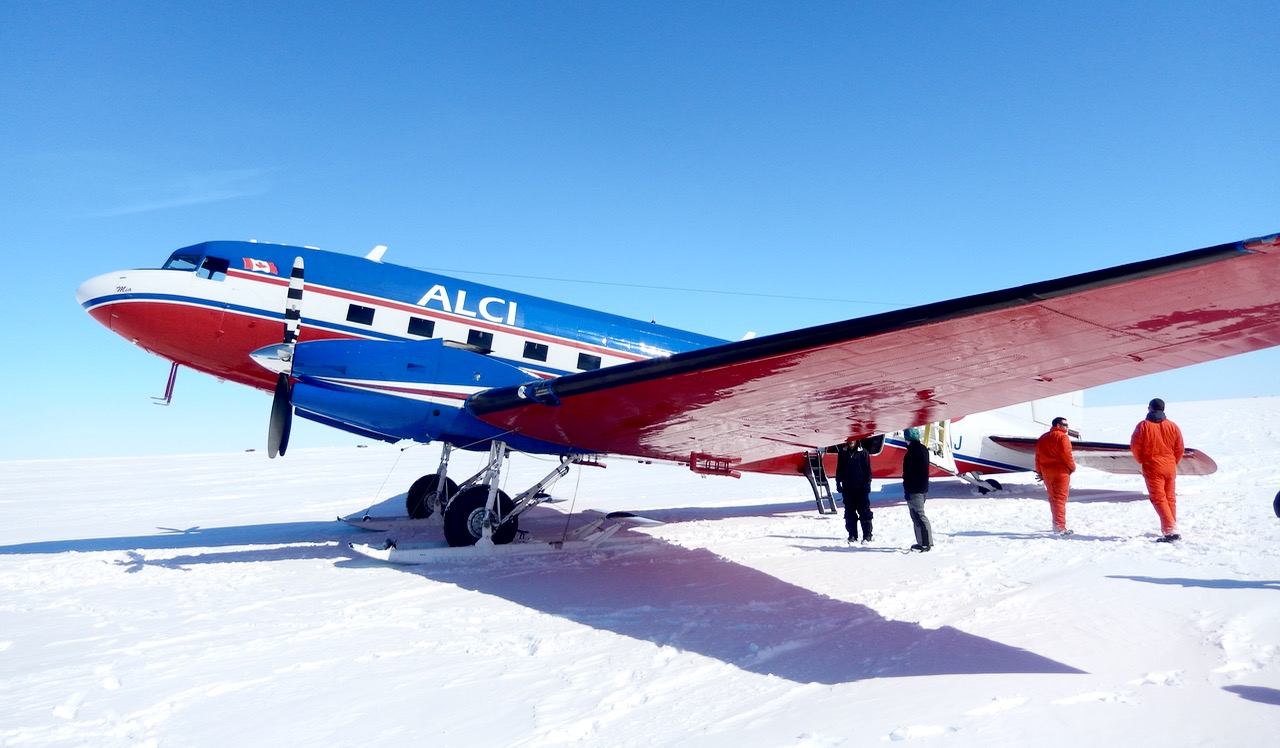 Since reaching Halley 4 days ago we have been subjected to some horrendous weather – 40 knot winds, heavy snow and virtually zero visibility!
A recent article in New Scientist outlines the issues BAS are facing at the moment in relation to Halley VI - Click here for New Scientist Article.
My role is to guide 2 experienced BAS glaciologists as they survey the Brunt Ice Shelf in order to determine a safe place to relocate the station and a safe route form the current location to the new one. Yesterday we managed to start the process but today the weather is again unsuitable for travel. As we progress with the work I will write some more!