This week is my one week of holiday while down here with BAS. The plan for the week was to head out camping and climbing…so far the weather hasn't been great but we did manage to get out for a run about yesterday afternoon once the winds calmed down.
Neither of us have made it up Orca yet and as it's so close to base it seemed like a good one to do with an afternoon of mediocre weather. We opted to take a line up the East face which hadn't been climbed before (or at least there is no record of it being climbed). The route was straight forward and we made good time, getting to the col just below themonolithicsummit in under an hour. From the col we ascended a short but very exposed arete overlooking the West face to reach the top. It was a short abseil back down to the col and then we traversed the base of the summit to reach a broad snow/scree slope that took us back into the wind scoop.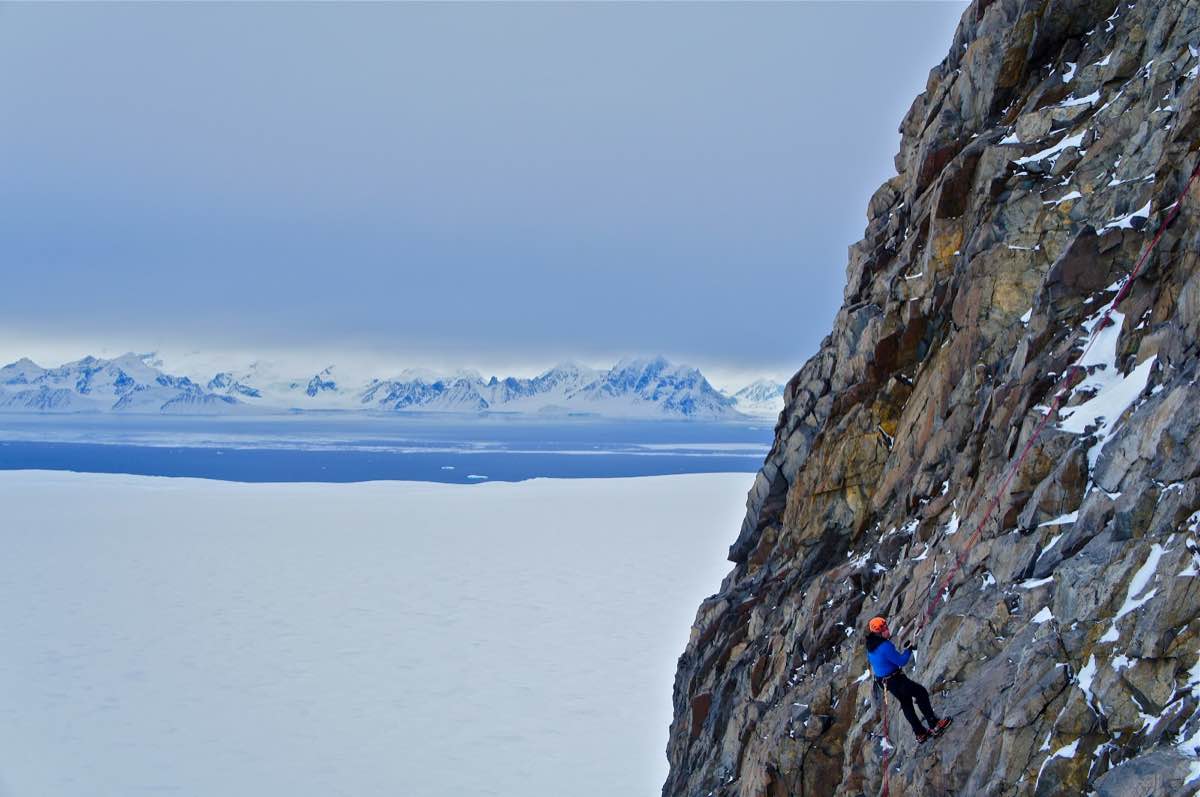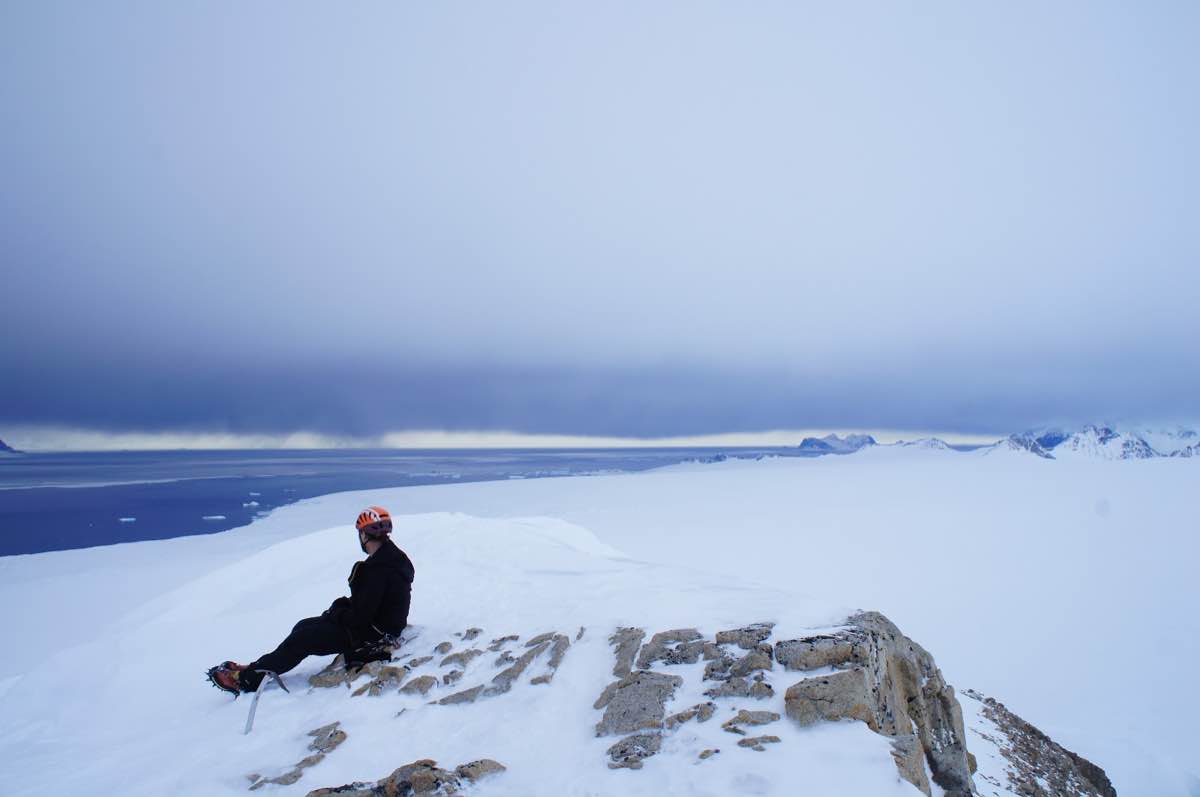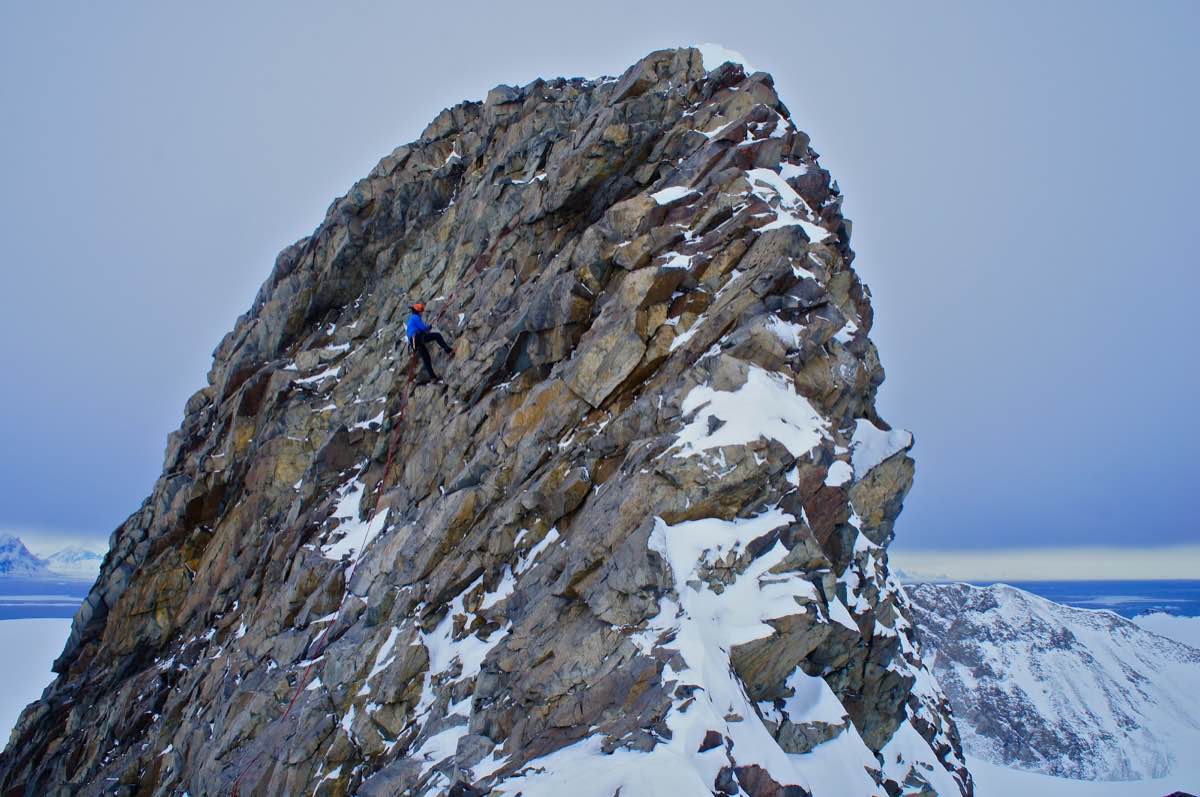 With quite a bit of daylight remaining and no sign of the forecasted snow storm we headed over to an outcrop called N2 and climbed a new route up with some easy scrambling to the top, descended an easy gully and then climbed back up the South East ridge with some interest near the top. From here we scooted down the south ridge and back to our skidoos to make it to base in time for dinner.
Today the sky is dumping a lot snow so we're taking the opportunity to not do an awful lot! The forecast for the rest of the week is promising so we fingers crossed we'll get out tomorrow.